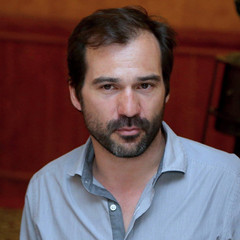 Prof. Nuno Dinis Cortiços
University of Lisbon, Portugal
Nuno Dinis Cortiços is Professor and Chair on Building's Energy Certification at the Department of Technologies in Architecture, Urbanism and Design at Faculdade de Arquitectura, Universidade de Lisboa; Ph.D in Building Science and active member in Research Centre for Architecture, Urbanism and Design (CIAUD) associated to Fundação para a Ciência e Tecnologia (FCT). As Researcher focuses on building's renovation, autonomous maintenance systems, sensor and nano-technology applied to maintenance, building's performance and renovation's simulations on buildings stock, and maintenance accuracy applied to Unesco heritage; presenting and publishing the outcomes, mainly, at Scopus Conferences and Elsevier Journals. Board technical member at "Building and Environmental"; Architectural Research Centers Consortium, Inc (ARCC); and, European Association for Architectural Education (EAAE). Other accomplishments, Vice-President of the Faculty's Board, responsible for Financial Management and Maintenance; Building Supervisor on quality and warranty; and Team Leader on architecture designs; and, Judicial Technical Consultant on construction quality.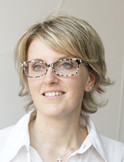 Assoc. Prof. Carol Monticelli
Politecnico di Milano, Italy
Carol Monticelli (1977), associate professor since 2019 for the disciplines of the Architectural Technology, architect and PhD in Technology and design for environmental quality on a building and urban scale. She carries out research activities with the Textile Architecture Network (TAN) group in relation to the activities of ClusTex, a multidisciplinary cluster on innovative textiles, within the interdepartmental TEXTILES Hub laboratory of the Politecnico di Milano. Her teaching activities are related to the disciplines of Architectural Technology subjects in the Degree Courses in Architecture and Architectural Design. She is Quality Manager of the biaxial mechanical testing rig at the accredited lab Textiles Hub at PoliMi. She took part to many research projects at the national and international scale. She is a member of the UNI / CT 021 / GL05 working group relating to membrane structures CEN / TC250 WG5 and of the mirror group UNI / CT 046 / subcommittee 01 relating to textile and textile products CEN / TC248. Since 2016 she is coordinating the WG Sustainability & Comfort of the European Tensinet network. Since 2012 she is active member of WG 18 Environmentally Compatible Structures (ECS) and WG6 Membranes Architectures of the international association IASS. Since 2012 she is a member of the SITDA-Italian Society of Architecture Technology, cluster working group "NZEB-Nearly Zero Energy Buildings". Since 2007 she is a member of the Italian Life Cycle Assessment network "Italian LCA Network". Author of more than 120 publications, with mentions and acknowledgments, she is co-inventor of an Italian and a European patent.

Assoc. Prof. Paulo Mendonça
University of Minho, Portugal
Paulo Mendonça was born in Porto in 10th June. PhD in Civil Engineering by the University of Minho, with the thesis: "Living under a second skin", acclaimed by unanimity (2005). As a PhD fellowship of FCT (Portuguese Foundation for Science and Technology) he got the "Advanced Studies Diploma" in Barcelona on the Technical Superior School of Architecture (ETSAB). He is Associate Professor in the Architecture School of the University of Minho, Portugal (EAUM). President of EAUM (2011-2012) and Vice-President (2010-2011). Architectural Graduate and Integrated Master Studies Director (2005-2009). He is an author of more than one hundred publications. The main research subjects includes lightweight and mixed weight buildings, low cost housing, local and global economic asymmetries, low-tech strategies, energy costs and sustainable development, new materials and technologies, recycling and reusing potentialities.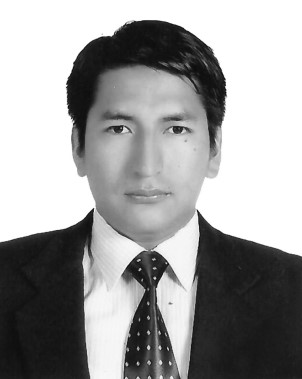 Prof. Vladimir Simon Montoya
Universidad Continental , Perú
Architect Vladimir Montoya Torres graduated from the National University of the Center of Peru. He receive the Master's Degree in Didactics of Architectural Design at the National University of the Center of Peru. With a specialty in construction with alternative materials on earth, wood and bamboo, studies developed at the Catholic University of Guayaquil, Ecuador, developed in March 2015. He participated in many international conferences as a speaker, reviewer. He is also a developer of industrial utility model patents for coverage efficiency through the use of geodesic domes with collapsible components for coverage of large spans, INDECOPI 2019 Academic Patent Program. He is currently working as a Teaching Architect and Researcher at the Professional Academic Architecture School of the Faculty of Engineering of the Continental University of Huancayo – Peru.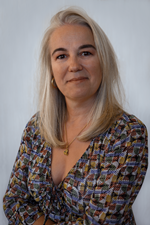 Dr. Isabelle Fortuné
LRA / ENSA du Toulouse , France
Dr Isabelle Fortuné is a civil engineer, an architect and a professor of civil engineering. She received the PhD from civil engineering school (INSA), France in the fields of concrete materials. She is an assistant professor in Architecture school (ENSA) Toulouse, France, in the field of Science and Technology for Architecture. Her research interest includes heritage sustainable energy, savings of energy and building materials (raw earth, stone, ...).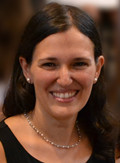 Prof. Sonia Lupica Spagnolo
Politecnico di Milano, Italy
Sonia Lupica Spagnolo is Assistant Professor at Politecnico di Milano in the Department of Architecture, Built environment and Construction engineering (ABC). She has a Ph.D. in Building Systems and Processes, and a Master of Science in Building Engineering. Her research interests and expertise lie in the areas of building process optimisation, information integration in construction, maintenance management, durability, performance decay over time and energy efficiency. She is author of about 90 publications (among which 8 books, 2 e-books, more than 30 papers on peer-reviewed journals, 40 papers on conference proceedings, and 9 chapters on research monographs).